Talent Scholarship Day
The University of Saint Francis School of Creative Arts (SOCA) holds a Talent Scholarship Day in the fall and spring of each year. Talent Scholarship Day is an opportunity for you to submit an art or communication portfolio, or audition for talent scholarship awards. You may participate whether you are a junior or senior in high school or a transfer student.
Portfolios and auditions are individually critiqued by a SOCA faculty member. Based on this review, outstanding students are awarded talent scholarships to attend USF.
Sign up for an appointment today by calling:
Visual Art and Communication – Molly McGowan at 260.399.8064
Music and Music Technology – Dr. Steven Kandow at SKandow@sf.edu or 260.399.7700 ext. 8024
Online Portfolio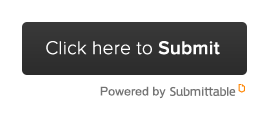 Visual Arts
The visual arts include studio art, graphic design, animation, pre-art therapy and art education.
The faculty reviews visual arts portfolios and makes evaluations based on the following criteria:
Creativity
Design and drawing skills
Technical achievement
Academic achievement
Your portfolio should have 12-15 works demonstrating two-dimensional (drawing, painting), three-dimensional (sculpture or ceramics) or any other media illustrating design ability.
Marching Band
Enrollment and scholarship opportunities for those interested in participating in the USF Marching Pride are open to all students regardless of major. Audition requirements are similar to those listed above for music technology scholarships:
Winds:
Major scales up to four sharps and flats
Prepared solo piece of your choosing
Sight reading
Drumline:
Standard rudiments (to include metered rolls, flams and paradiddles)
Prepared snare drum piece
Sight reading on snare drum
Color Guard:
45-60 second solo to music showcasing best flag and dance skills
Solo should include at least 30 seconds of flag, choreography should combine movement with flag throughout the piece
Solo may be own choreography or something previously performed.  However, if using someone else's choreography, credit should be given to the choreographer
If student wishes to showcase more skills (rifle, sabre, tumbling, more dance, etc.), they may perform up to one additional minute of choreography.  The whole piece should not be over 2 minutes
Student must provide own equipment
Art History and Museum Studies
If you are interested in studying Art History, you should bring a portfolio of writing samples of your best work and a statement of purpose with your academic goals and objectives. Recipients are selected on the basis of scholastic achievement and ability to demonstrate strong potential for careers in Art History or in the museum field.
Communication
The faculty reviews communication portfolios and makes evaluations based on the following criteria:
Creativity
Technical skills
Writing skills
Academic achievement
Organizational Communication and Public Relations: Bring a portfolio of writing samples, yearbook or newspaper work. These may be submitted in disk format.
Film Video and Media Production: Bring one video or DVD production (limited to a five-minute sample) of your best work.
Theatre: Prepare two contrasting (one comedy and one dramatic) one-minute monologues from published play scripts in an appropriate age range that do not contain a dialect. Prepare to introduce your audition pieces with the play's title and the character's name. If you wish to sing, prepare one monologue and one song (32-40 bars). If you are interested in technical theatre, bring at least one example of an art, craft, sewing or carpentry project that represents your skill. Be prepared to discuss your theatre background and future goals.
Dance
The faculty reviews the performance audition and makes evaluations based on the following criteria that apply:
Technique
Musicality
Artistic quality
Interview
The audition will include participation in a class of 1½ to two hours in length. Be prepared to perform a solo of up to three minutes in a length of your choice.
Music Technology
If you wish to pursue a degree in Music Technology, you can apply for a scholarship by choosing an audition for the University Singers, Jazz Ensemble, Guitar Ensemble or Marching Band. You may audition and participate in more than one of these groups if you wish; however, only one scholarship can be given and only one audition is required. If you are interested in trying out for an ensemble, you should bring your own instruments and copies of your prepared music. Amplifiers, keyboards, pianos and drums are provided. Audition requirements are listed below.
Winds and Strings:
Major scales up to four sharps and flats
Prepared solo piece of your choosing
Sight reading (to be provided)
Guitarists:
Major scales up to four sharps and flats
Prepared piece of your choosing (tab or sheet music)
Demonstrate comping and/or solo ability
Demonstrate different styles, such as Latin, jazz, rock, country, etc.
Vocalists:
Sing a major and/or minor scale
Prepared piece (accompanists provided)
Sight singing (to be provided)
Piano:
Major and minor scales, both hands
Prepared solo piece
Sight reading (to be provided)
Demonstrate comping and/or solo ability on different styles (jazz only)
Percussion/Drums (Pep Band):
Standard rudiments (to include metered rolls, flams and paradiddles)
Prepared snare drum piece
Sight reading on snare drum
Jazz Ensemble and Guitar Ensemble:
Demonstrate different musical styles, such as rock, funk, jazz, country, etc.
Sight reading on drum set