Marble Lounge Records

USF is launching a new student-run record label in fall 2017 with album production and promotion beginning in spring 2018. The label will be run by students from two university programs: Media Entrepreneurship Training in the Arts (META) and the School of Creative Arts Music Technology program. META engages cross-disciplinary student teams in hands-on projects requiring creative solutions. The Music Technology program focuses on the production and recording technologies of music, now taught in new state-of-the-art recording and performance studios at USF Downtown.
Area musical artists can submit work in any genre for review. One artist will be selected from submissions and signed for the inaugural album to be recorded by the USF Music Technology program, and promoted by a META student marketing team. The signed artist will also have the opportunity for one of his or her original compositions to be produced by music industry professional Rob Mathes.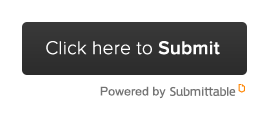 Rob Mathes is an Emmy-winning, Grammy, Tony and Drama Desk Award nominated producer, arranger/composer, and music director. He has worked with a variety of studio artists including: Sting (pictured), Panic at The Disco, Bruce Springsteen, U2, Yo Yo Ma, and the Royal Philharmonic Orchestra. For more information visit: robmathes.com
For additional information, contact:
Andrea Robinson
META Director
ahinsey@sf.edu
260.399.7700, ext. 8018
Miles Fulwider
Music Department Chair
mfulwider@sf.edu
260.399.7700, ext. 8002